Skip to content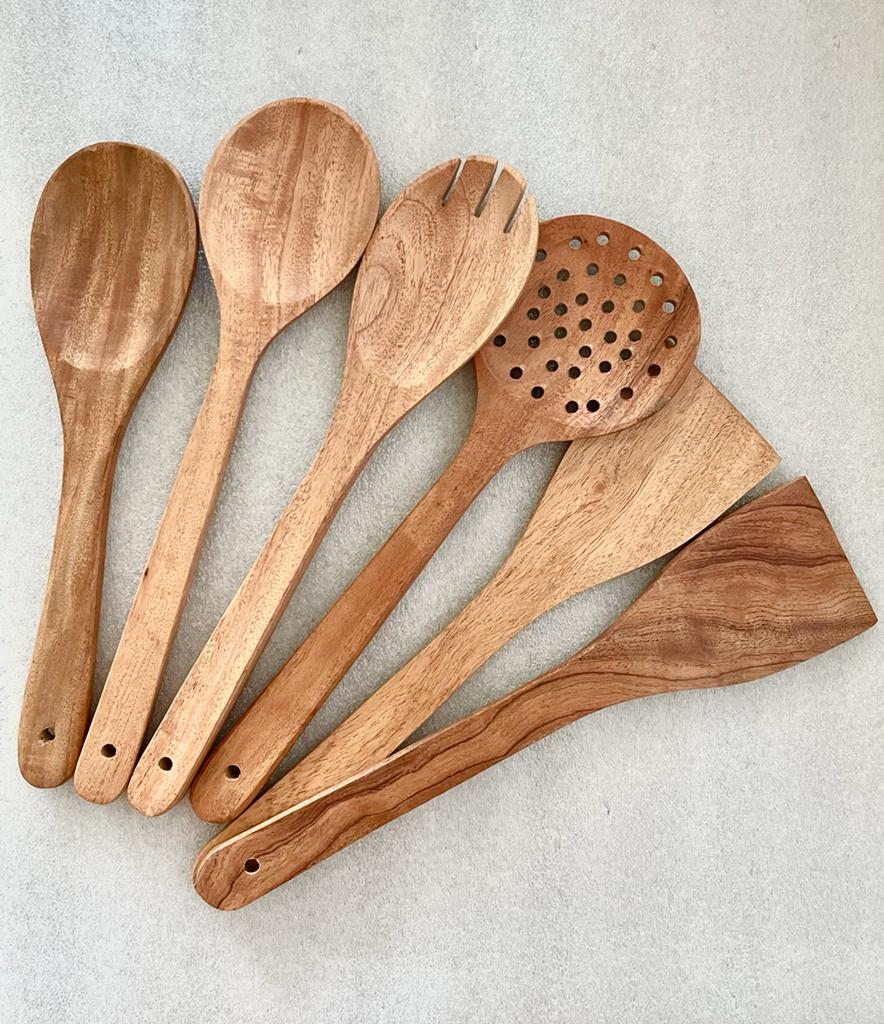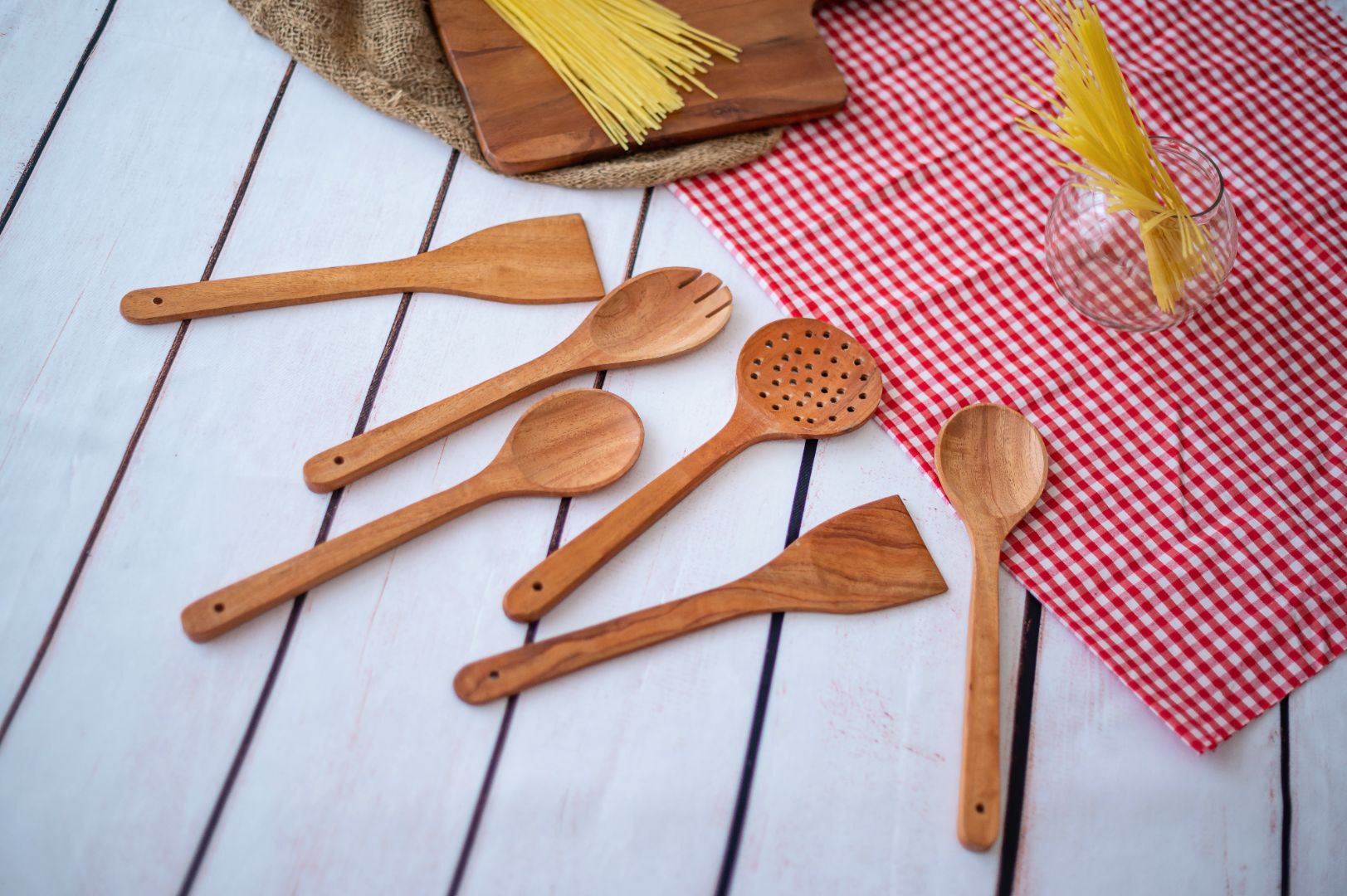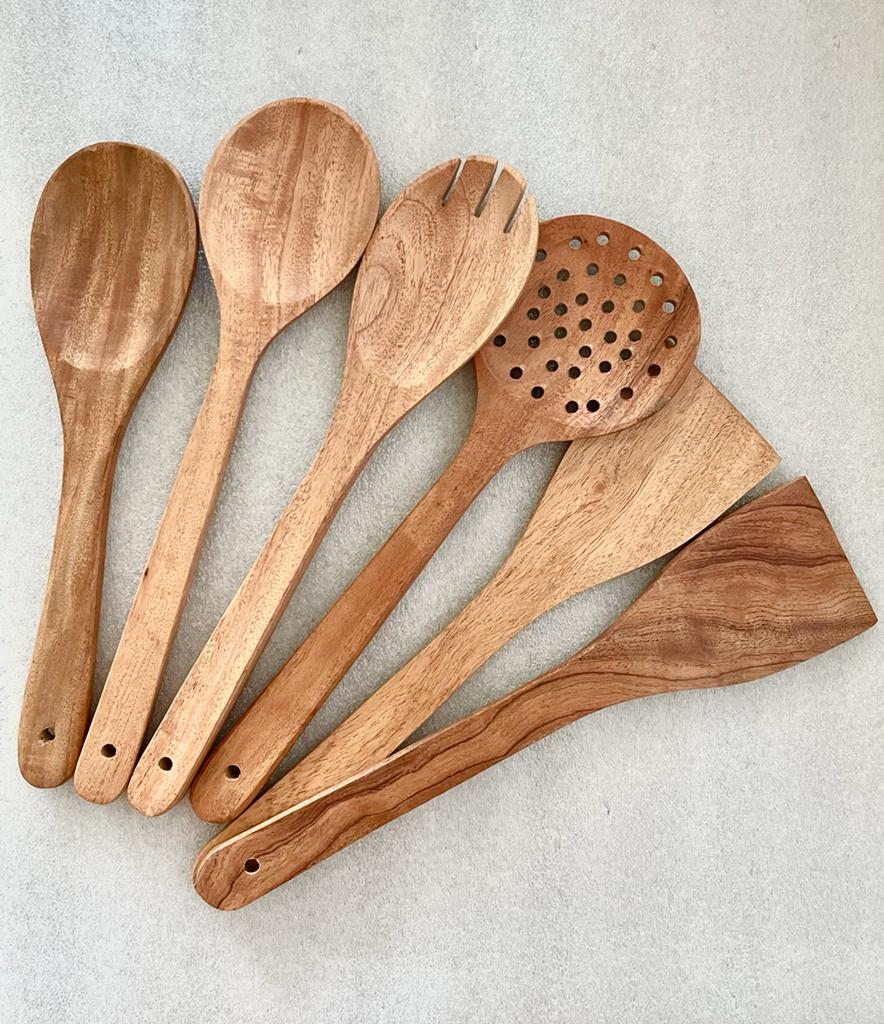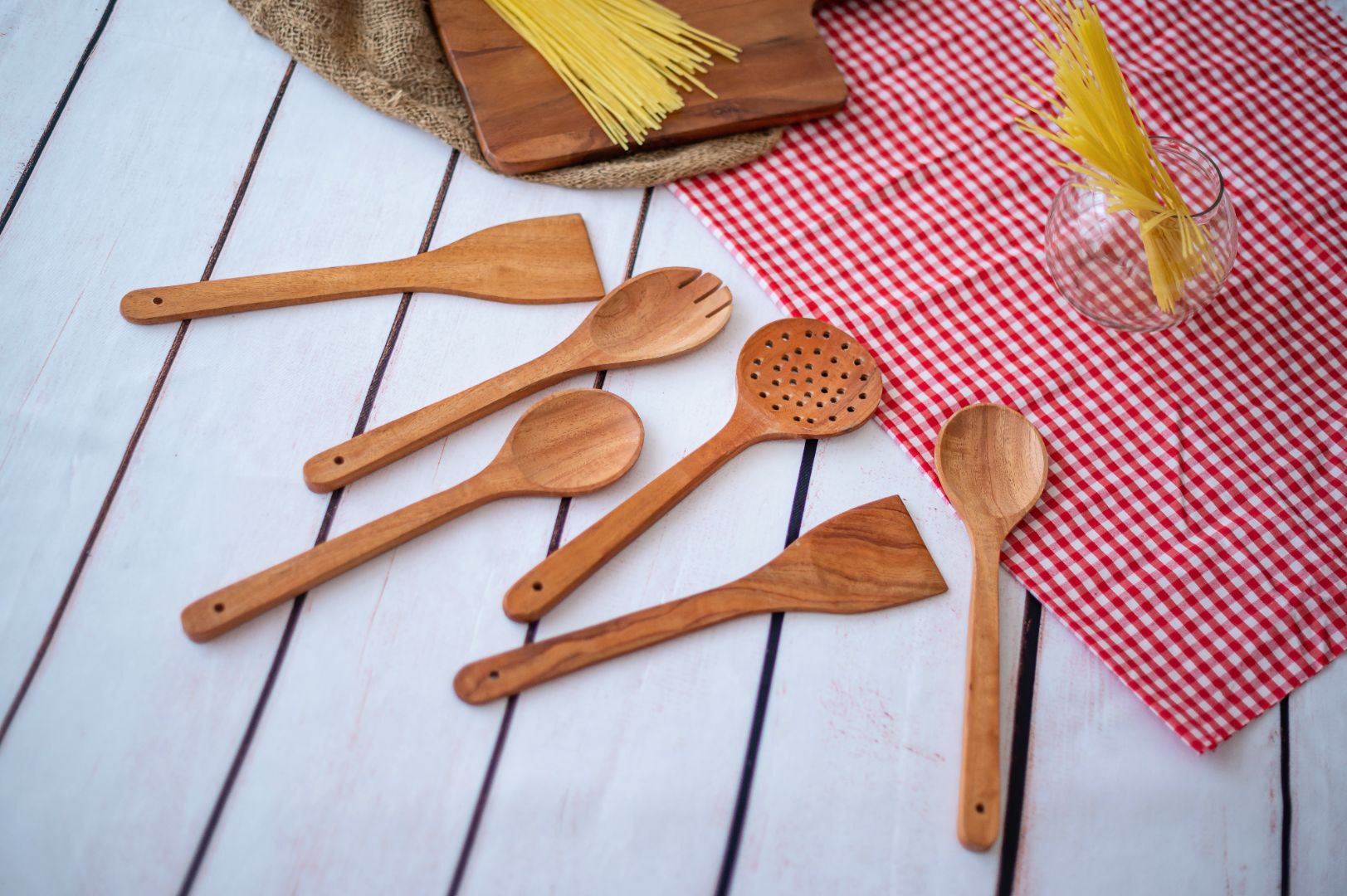 Handmade Neem Wooden Ladle (Set of 6)
Sale price
Rs. 350
Regular price
Unit price
per
1
people are viewing the right now
2 sold in last 24 hours
Free Shipping & Returns: On all orders over Rs.1000
Estimated Delivery: Oct 02 - Oct 08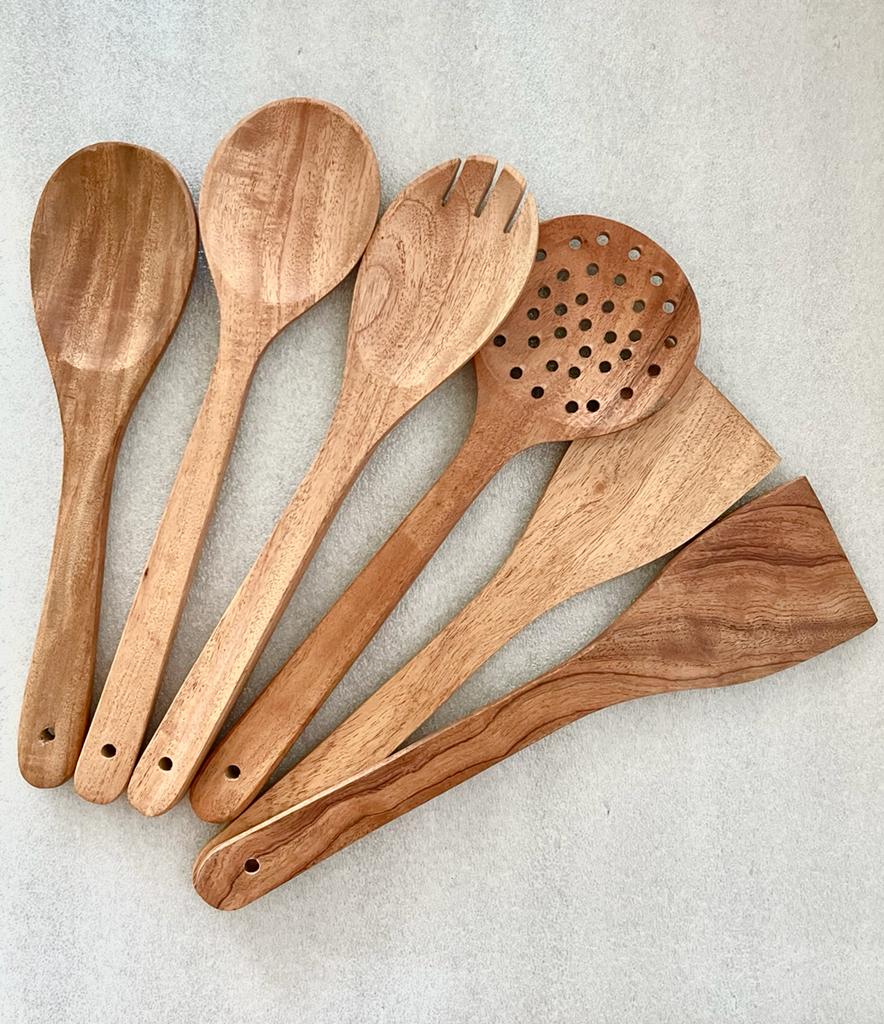 From India's Neem Wood Compact Flip/Spatula/Ladle for Cooking Dosa/Roti/Chapati | Kitchen Tools | No Harmful Polish | Naturally Non-Stick | Handmade (Set of 6)
Handmade and Durable: Our wooden spoon set is both handmade and durable, crafted from high-quality neem wood that is resistant to deformation and heat. These kitchen utensils are made with health standards in mind and will not impart any unpleasant flavors to your food.
Non-Toxic Eco-Friendly: Made from eco-friendly, BPA-free materials, this cooking utensil set is non-toxic and can be reused an unlimited number of times. The non-scratch wooden spatulas are gentle on all types of cookware and will not leave any unsightly marks.
Set of 6 Pieces: This set includes six pieces of non-stick kitchenware, providing a variety of wooden spoons to meet all your cooking and serving needs. 
Easy to Clean: To clean, simply hand wash the set with mild detergent and let it dry naturally.
Product specification :
| | |
| --- | --- |
| Material | Neem Wood |
| Dimension (LxWxH) | 30.5 x 7.5 x 2.6 Cm |
| Style   | Modern |
| Color | Clear Natural Brown |
| Place | Channapatna |
Wooden spoons are not only versatile, but they also possess a timeless aesthetic. They have been a fixture in our kitchens for centuries, preceding the introduction of steel and plastic alternatives. Embracing the use of wooden spoons is a tradition worth upholding, passed down from our ancestors.
A quality kitchen essential, wooden spoons add both functionality and beauty to your culinary endeavors. Made from durable neem wood, even serving spoons can become a stylish addition to your table setting.
With a soft finish that won't scratch your pots and pans, these gentle spoons are the perfect for any recipe. The wooden handle provides a sturdy and secure grip, making stirring a breeze without the risk of handle breakage.
Protect your non-stick pans and other cookware with the non-abrasive wooden spatulas and ladles. They are effective at scraping food from pan edges and bottoms without causing any damage. Preserve the finishes of your cookware while enjoying delicious meals with these dependable wooden utensils.