Skip to content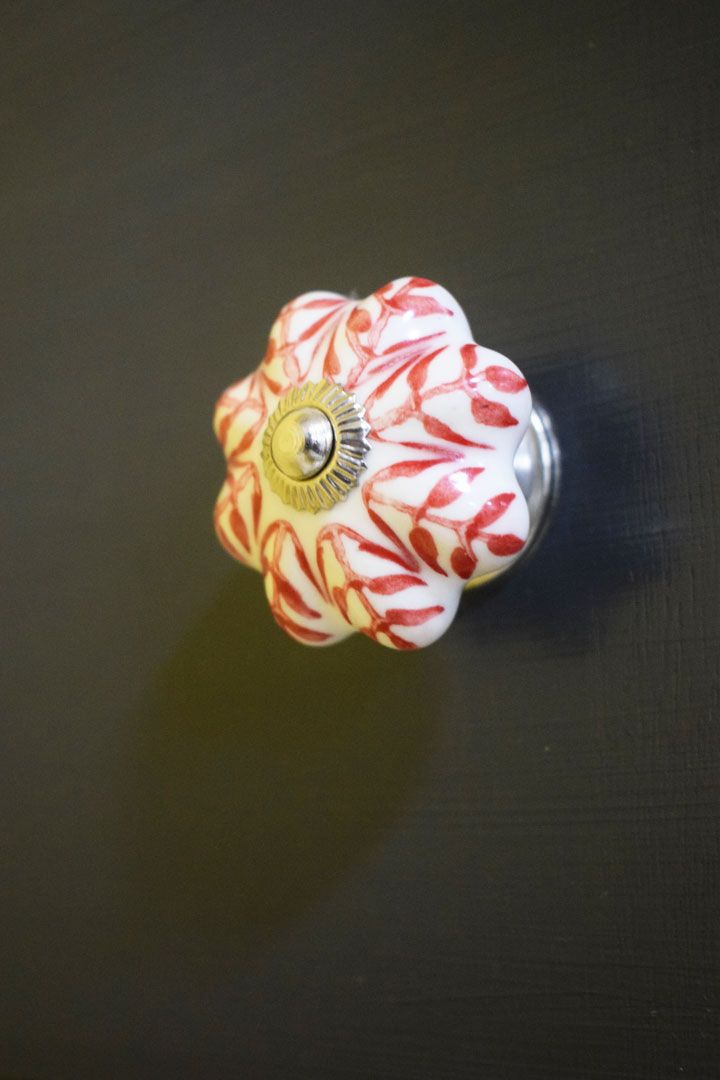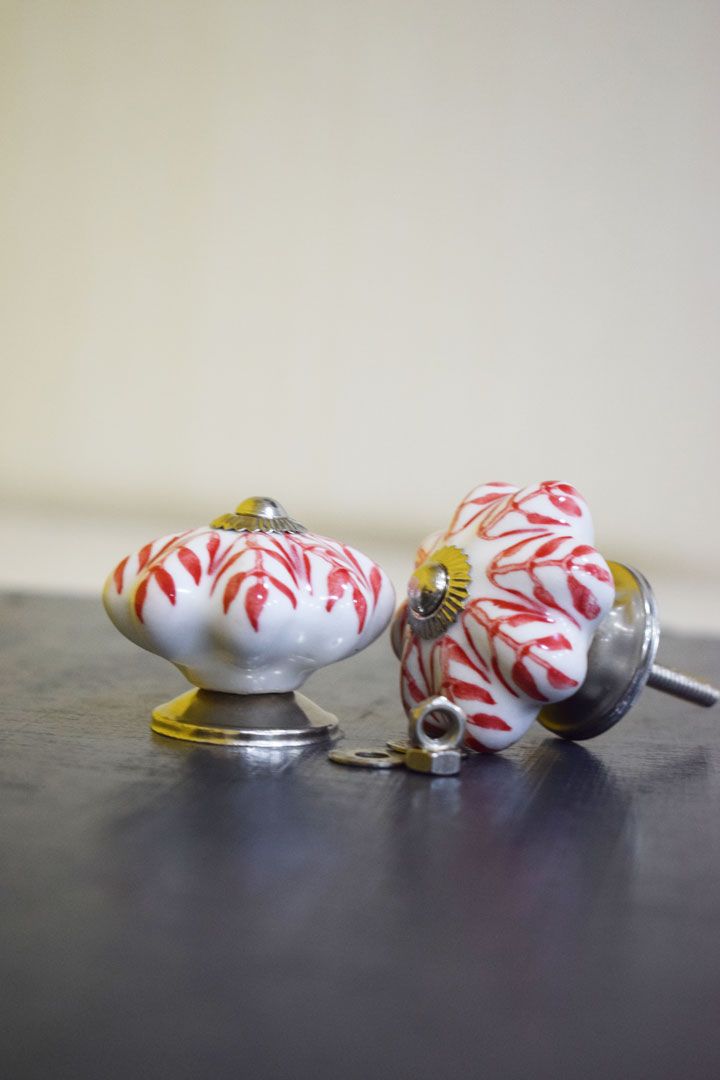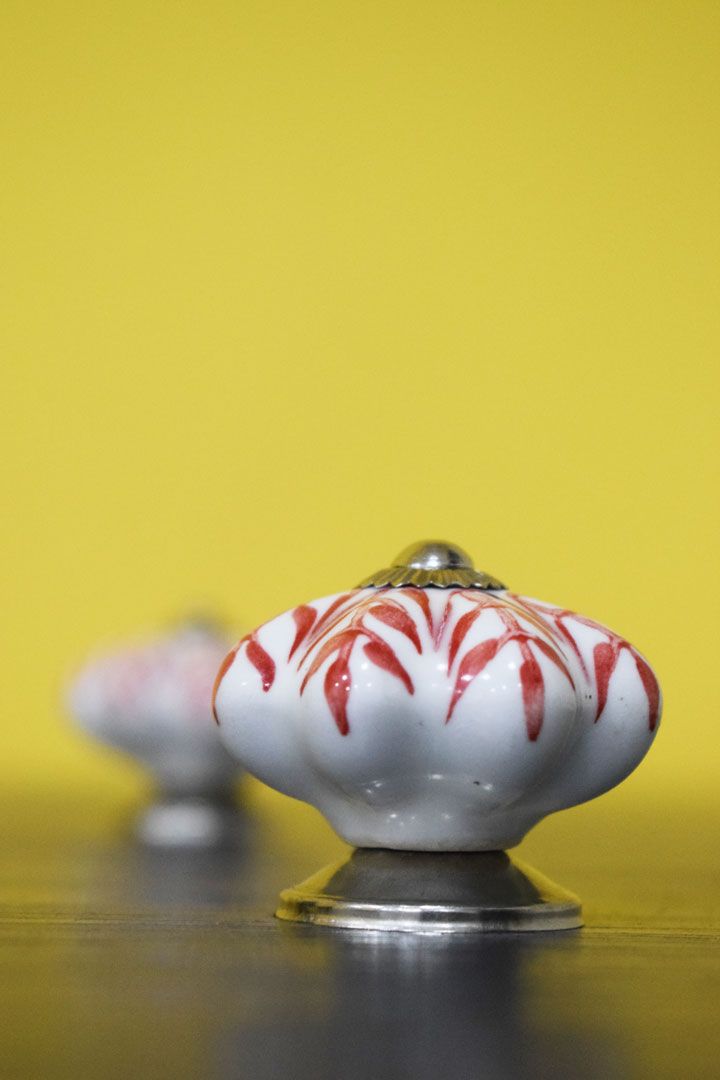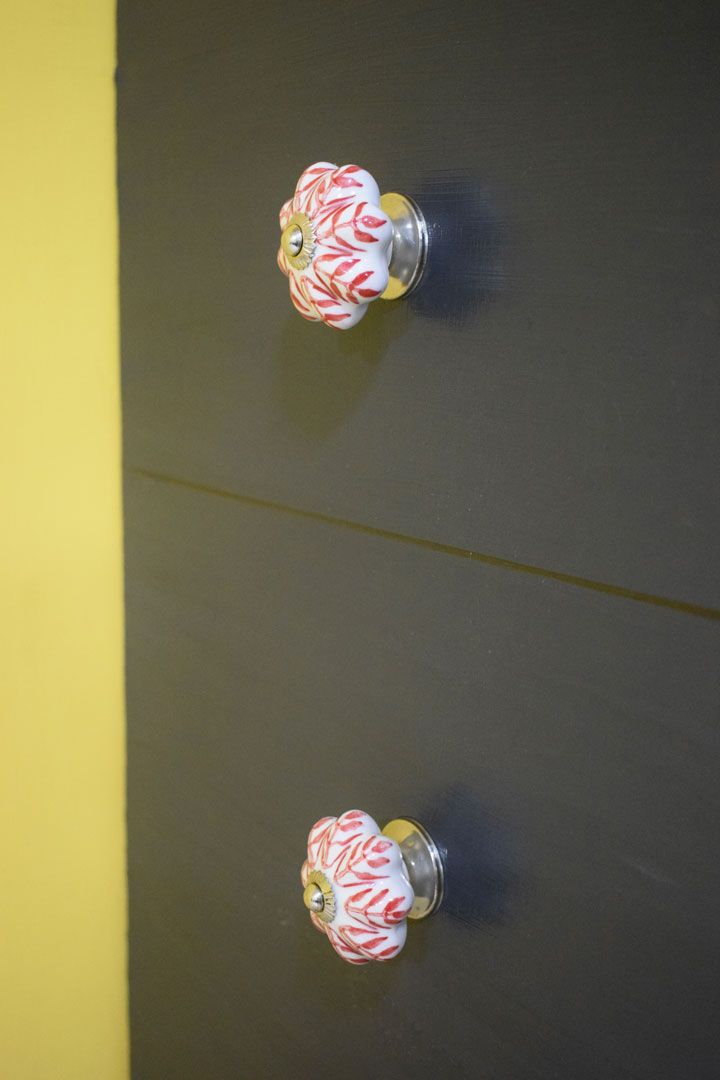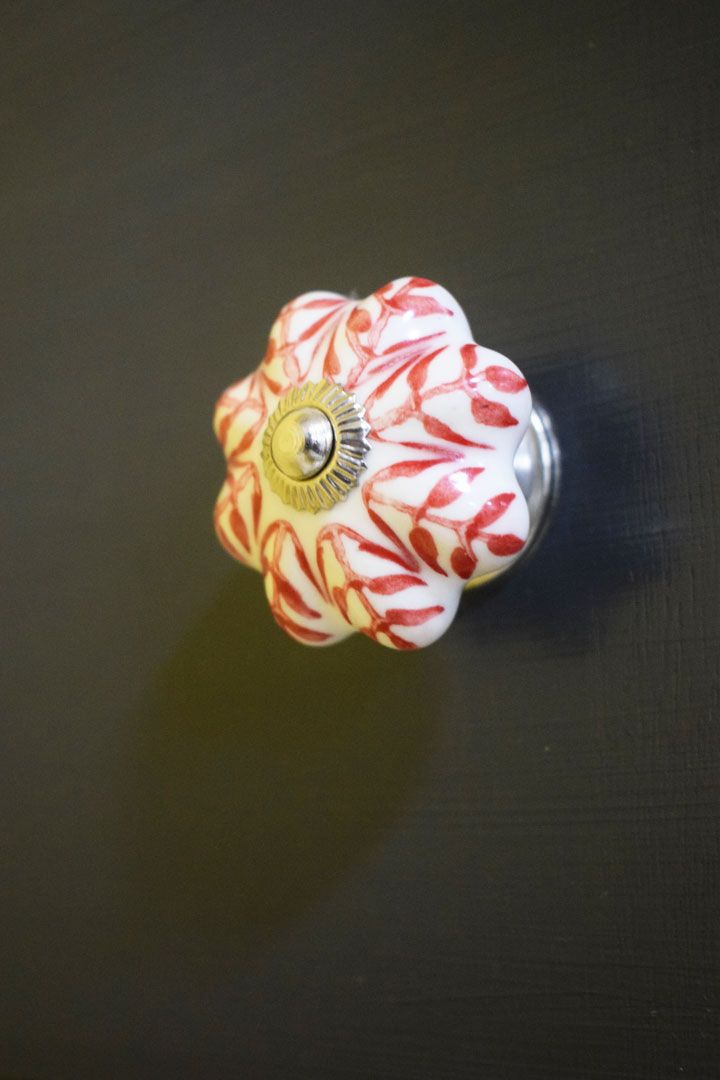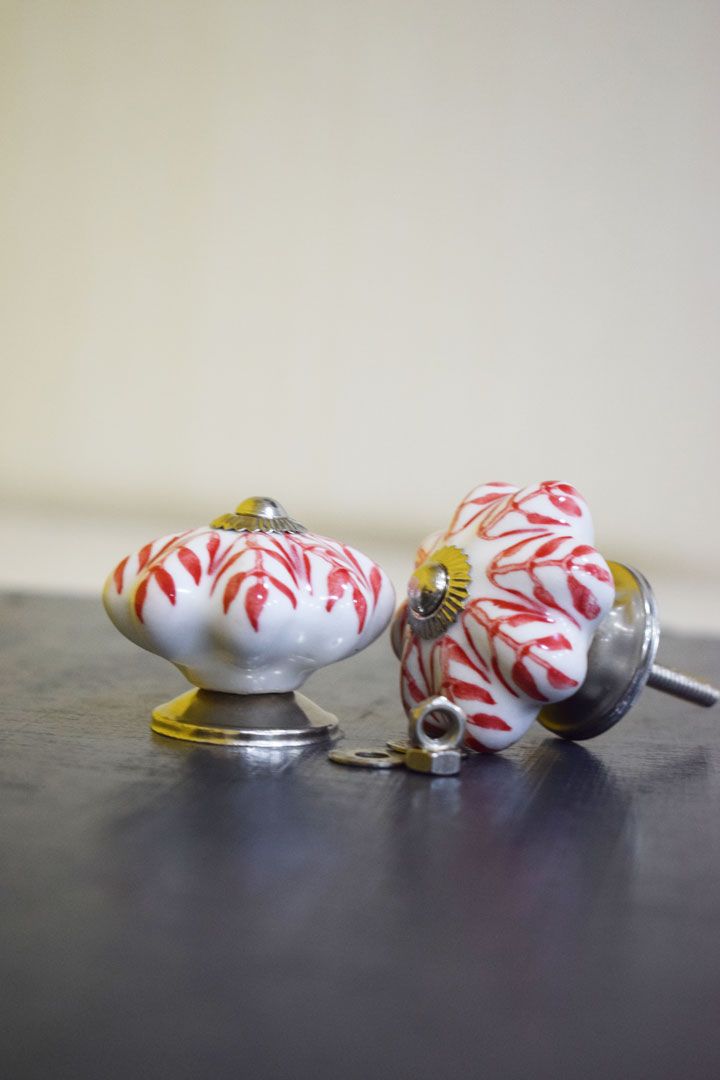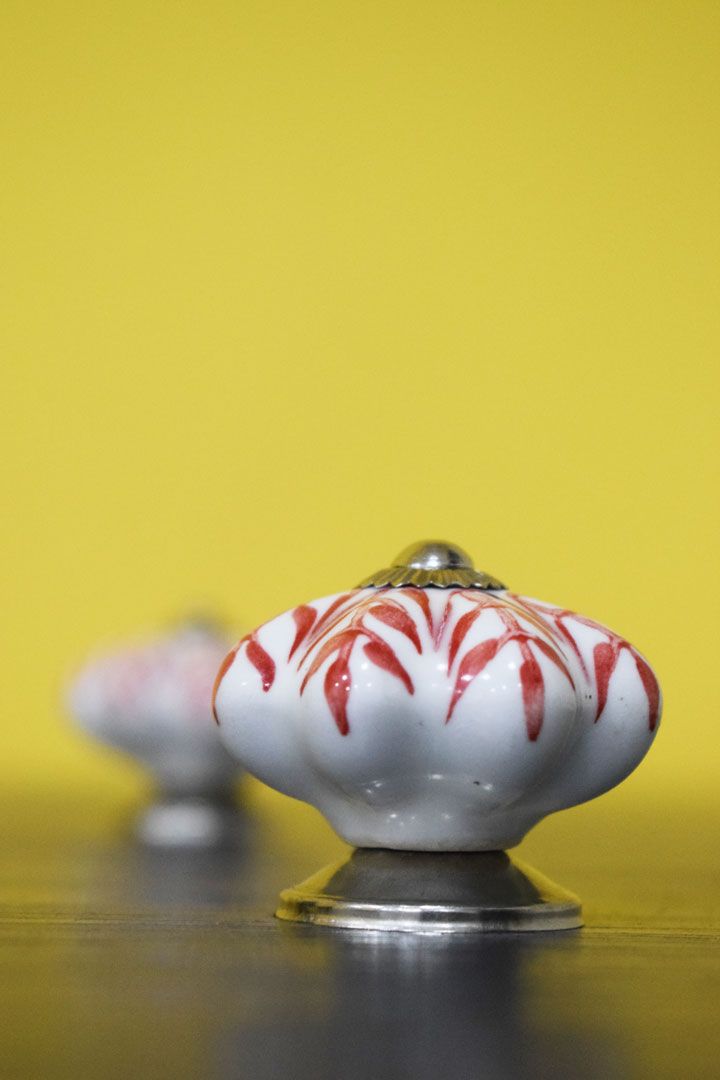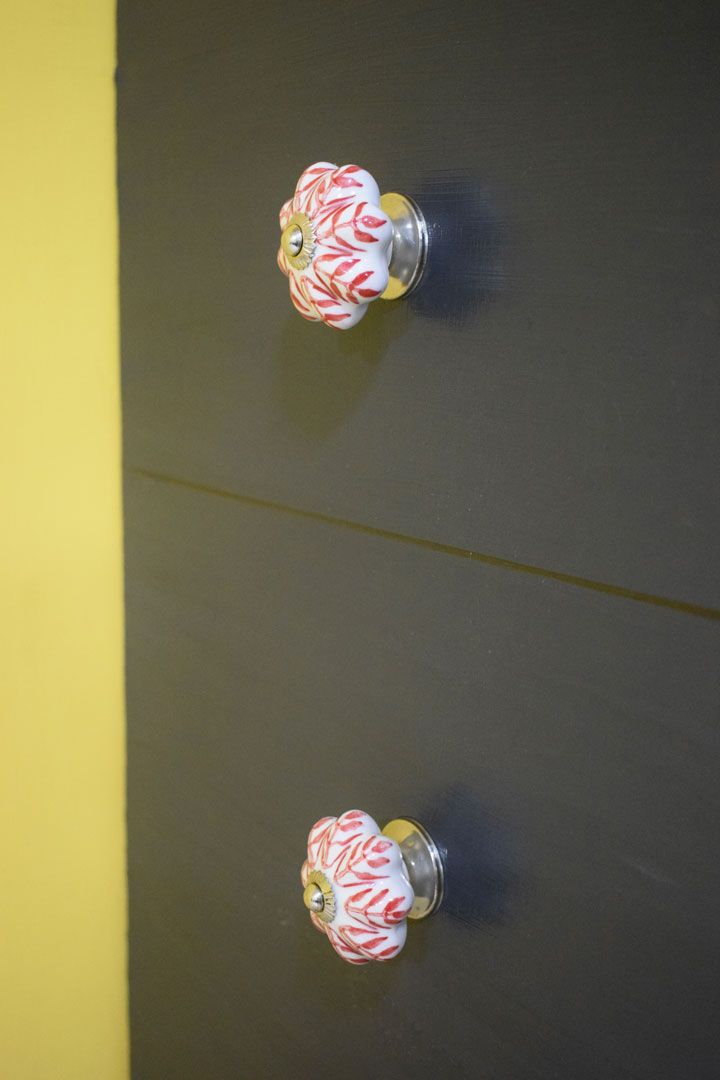 Handpainted Ceramic Pumpkin Shape Red Designed Knob (Pair)
Sale price
Rs. 100
Regular price
Unit price
per
1
people are viewing the right now
2 sold in last 24 hours
Free Shipping & Returns: On all orders over Rs.1000
Estimated Delivery: Oct 02 - Oct 08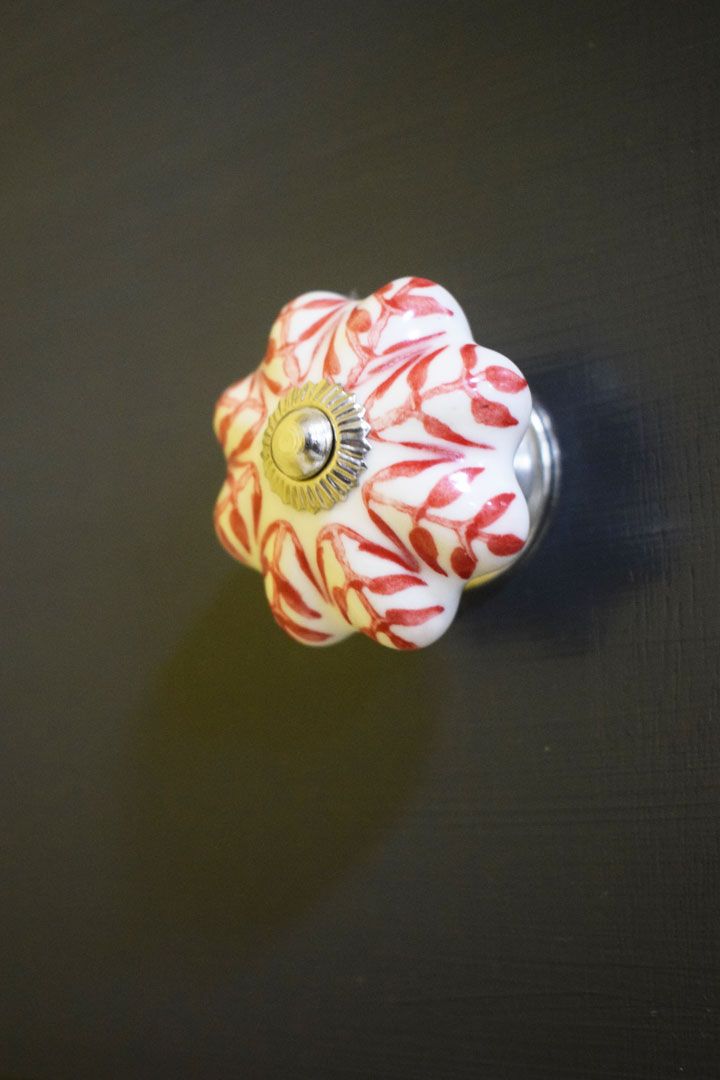 Ceramic Knobs for Kitchen Cabinet, Drawer, Dresser, Wardrobe and Cupboard
Rust-Free: Made with high-quality materials that prevent rust and corrosion

Thick and Long-Lasting Hardware: Ensures durability and longevity of the product

Incredible Designs: Comes in a wide variety of stunning designs to match any interior decor

Multiple Colors Available: Choose from a range of colors to suit your preferences

Screw Trimmable: The screws can be easily trimmed to fit your specific needs

Handmade Coloring and Painting: Skilled workers in Rajasthan carefully hand-color and paint each knob for a unique and beautiful finish

Can be Used for Renovation and Decoration: These knobs are perfect for adding a decorative touch to any room or for renovating furniture

Solid: Made from strong and sturdy materials for added strength and reliability

Perfect for All Your Styles and Desires: With many colors available, these knobs are suitable for any style and preference.
Product Specification :
| | |
| --- | --- |
| Material | Ceramic |
| Dimension | 3.5 Cms |
| Weight | 55-60 Grams |
| Colors available | Unique |
| Shape | Pumpkin Shape |
| Place | Rajasthan, India |
Our handcrafted Ceramic Knobs are made from responsibly sourced materials and have an authentic design that is both unique and beautiful.
Each knob is carefully crafted by skilled artisans to ensure that it meets our high standards of quality. Our Ceramic Knob sets make the perfect gift for any occasion, and are both elegant and durable.
These Hand Painted Ceramic Knobs are perfect for adding a personalized touch to your home decor and are available in a range of vibrant colors and traditional designs.
These knobs are suitable for use in a variety of furniture pieces, including drawers, cabinets, dressers, wardrobes, and cupboards. We also offer safe and secure packaging to ensure that your purchase arrives in pristine condition.